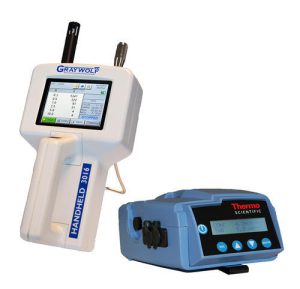 GrayWolf 6 channel handheld particle counters
Measures Particle Counts or Concentration of 0.1µm and higher. It can simultaneously display mass concentration of PM0.5, PM1.0, PM2.5, PM5.0, PM10 & TSP. it can be used as stand-alone instruments, and/or interface them to display and log particulates right on the Advanced Sense Environment Meter for extra mobility.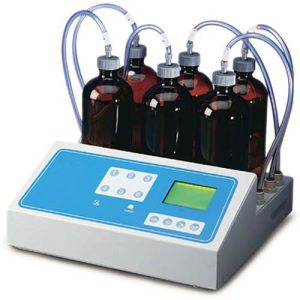 BOD Testing Equipment
For determining the amount of dissolved oxygen consumed by aerobic biological microorganisms in water. BOD Test on the field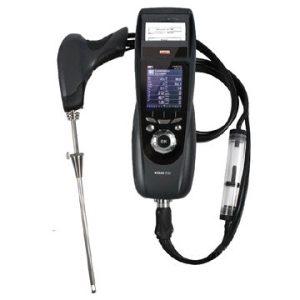 Flue Gas Analyser
For continuous emissions monitoring, process gas analysis and industrial hygiene. Determine combustion efficiency and helps saving in fuel cost. It measures the following · CO, CO2, CO/CO2 ratio, O2, XS air, temperature, efficiency with printout · Draught/differential pressure measurement with timer · Operating/working pressure report with printout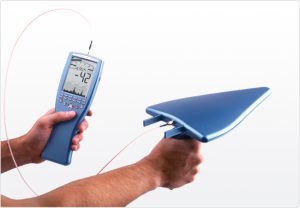 RF Spectrum Analyser
The device provides the perfect analysis of trace radio frequency (RF) & Electro Magnetic Field (EMF) sources in an area. It shows the EXACT frequency and signal strength of radio sources including STANDARD CONFORMANT calculation of various exposure limits including ICNIRP limit. And we can perform exposure limit calculations ACCORDING TO STANDARDS without having to use complex tables and calculators. Used in the industry, research, schools and laboratories. RF, Cellular phones, transmission towers, WLan, Wifi, Bluetooth, bugs, computers, monitors, lamps, TV sets, distribution boxes, railroad power lines, electrical substations, underground high voltage lines, transformer stations or invisible radiation from neighboring sites. We offer an adequate measuring solution for virtually any source of electromagnetic radiation.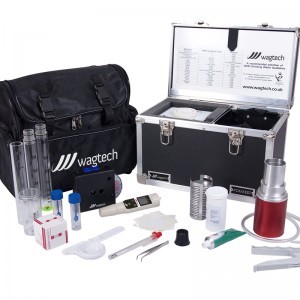 Mobile Water Laboratory
We can carry out water quality analyses on the field rapidly and accurately. The kit of choice for the WHO, UNICEF, NGOs and water technicians implementing rural water and sanitation programmes and who wish to quickly and rapidly conduct an accurate assessment of the full range of drinking water quality parameters in the field. The kit is also used to analyse industrial or domestic effluent as well as all types of water covering full range of parameters. What makes this unique, is that you get your results within one to 24 hours, depending on parameters of your choice.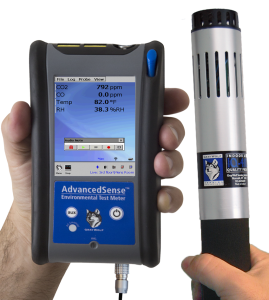 The Advanced Sense Environment Meter
The Advanced Sense meter runs highly advanced, very user-friendly application software. Display data-log and annotate (on-site) a broad range of parameters with a single, rugged, cutting edge instrument. Simultaneously connect 1 or 2 GrayWolf DirectSense® probes (plus a particulate or HCHO meter) with up to 6 sensors per probe. Available sensors include; auto-zeroing differential pressure, barometric pressure, VOCs, CO2, %RH, Temperature, CO, O3, NH3, H2S, NO, NO2, SO2, Cl2, HCN, HF, PH3, HCl and other parameters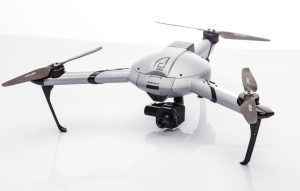 Unmanned Arial Vehicle (Drone)
Unmanned aircraft systems (UAS) which are operated with no pilot on board. Its associated remote pilot station(s), the required command and control links and any other system elements as maybe required, at any point during flight operations. Deployed in our aerial surveys of ROW for linear projects like power transmission lines, railway tracks, roads and bridges, and other remote sites, for real time situations.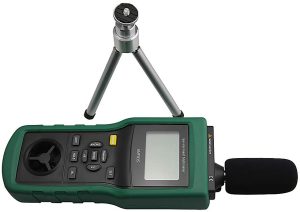 Environment Meter
A digital Multifunction Environment Meter that combines the functions of a Sound Level Meter, Light Meter, Humidity Meter, and Temperature Meter.
It is an ideal Multifunction Environment Meter Instrument with scores of practical applications for professional and home use.
The Sound Level function can be used to measure noise in factories, schools, offices, home, etc, checking acoustics of studios, auditoriums and hi-fi installations.
The Light function is used to measure luminance in the field and offices.
The Humidity/Temperature use a humidity/semiconductor sensor and K type thermocouple.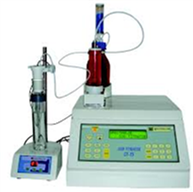 COD Testing Equipment
For measuring chemically oxidizable matter -COD Test on the field.